Spécialist Kilim
51 rue Dauphine, 75006 Paris
Since 1992
Restore your Kilims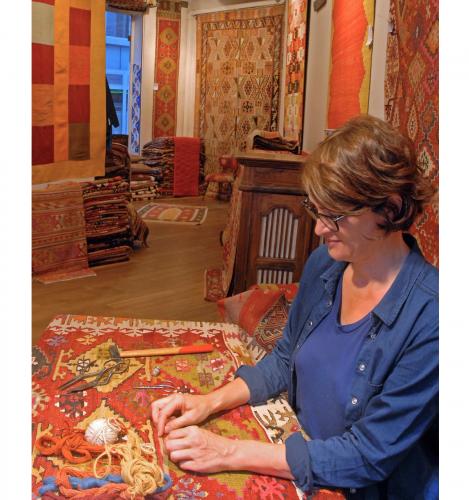 Mireille Garrigues with a twenty five years experience, offers to restore all your oriental rugs.
The restoration is done in our shop under the eyes of passersby at 51, Rue Dauphine. Paris 6th.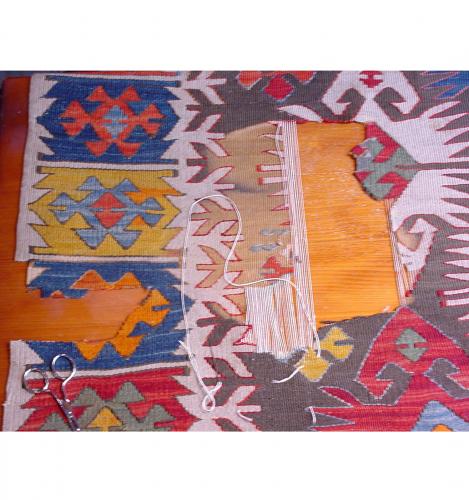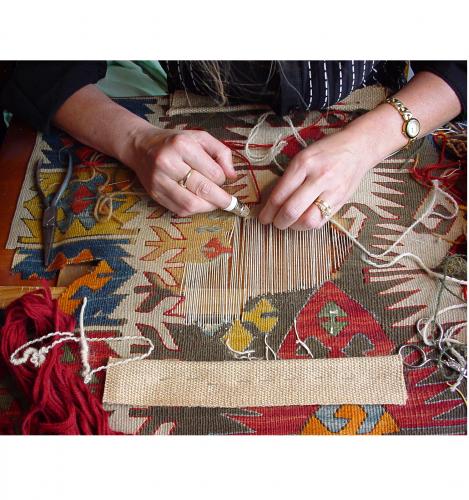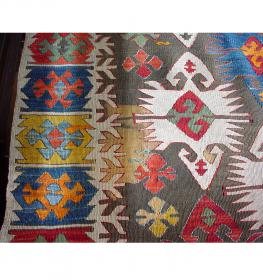 Cleaning Carpet and Kilim
We offer a cleaning service with a traditional washing whose price is 25 € per square meter for kilims and 30 € per square meter for wool pile rugs .It takes approximately ten days to get them back in our store.
For some rugs Kilim whose colors are fastened, we would rather choose a dry cleaning.
If you have the necessary space, you can wash yourself your kilims .
It should be spread on the ground and then wash with cold water and natural soap. After rinsing well, you leave the kilim
dry in the sun. It is better to dry quickly to prevent colors fuse.
Guarantee Satisfaction
If the Kilim you bought do not suit you, you can either exchange or be refunded , provided it is returned in 15 days after the delivery date.
In both cases, the returned item must be in its original condition, has not been used and will not suffer damage.
In case of exchange, if the value of your new acquisition is higher than the first, you shall have to pay the difference in accordance with these terms and conditions.
In case of refund, it will be made within fifteen days from the date of receipt of your purchase.
The return costs in the case of exchange or refund, are still dependent on you (except in case of error of delivery or damaged product) and we can not be held responsible for any loss, sending to the wrong address or late delivery.
Free Shipping
Metropolitan France: Free delivery.................2 to 4 days
.
Countries of the European Union: .50 euros. 3 to 6 days
.
North America
French Antilles: ............................. 90 euros. 6 to 10 days
.
The rest of the World: ................ 120 euros.10 to 15 days
.
Once registered, the order is delivered to the address that was specified by the user.
Delivery times are only given as an indication. If they exceed thirty days of the order, the sales contract may be terminated and repaid user.
ALL OUR DELIVERIES ARE DONE WITHE U.P.S.
Each rug purchased from us can be exchanged at any time, at the same price and under the same conditions of purchase.
After deducting the cleaning and restoration if necessary.
Informations
Selections
Anatolie Kilim
51 Rue Dauphine, 75006 Paris
Tel : +33 1 44 07 29 52 - GSM : +33 6 84 81 51 50